E-Mail
More Dean
Links
Friends
An avid movie collector reviews movies, games, and TV shows for the common man, among other things. Spoiler Free
Saturday, February 28, 2004
Supporting Actor of the Week
Tim Curry
The star of
Rocky Horror Picture show
, has had mostly ensemble and supporting roles since then. However, he has been in his share of memorable movies over the years. I like him best in Comedic roles like in
Clue
,
Charlie's Angels, McHale's Navy
, and
National Lampoon's Loaded Weapon 1
. And he excels in villain roles as well (all of the comedic roles above are villainous) like in
The Three Musketeers, Muppet Treasure Island, The Shadow
, and
IT
. I love many of his movies deeply, and he often makes the movie work. Like
IT
, it wouldn't have been half what it was if Tim Curry didn't make Pennywise one of the greatest boogeymen of all time. And
Clue
, would have been nothing without him (although Kudos to Christopher Lloyd and Mike McKean). Recommended viewing this week will be
IT
, but if you are feeling like a comedy check out
Clue
.
The Passion of Christ
This is required viewing for all Christians, except those under 12 because it is quite graphic. I was impressed by it on many levels, and it is a guaranteed purchase upon release. It had more supernatural elements than I expected, but overall it is what you expect, a realistic and graphic portrayal of the last hours of Christ. I find that the less I say about a movie the better it is...so...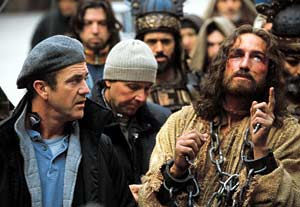 Tuesday, February 24, 2004
Counter-Strike for PC
This game is amazing, however humbling. I suck at this game, yet I am strangely compelled to embarrass myself everynight online as I battle Terrorists. If any of you play this online let's hook up and try not to die together. So far, we have 3 people who play together.
Spyware and Viruses
I think that there is no more shameful act that can be committed that is worse than building computer viruses and ad-bombs. At least rapists are in some strange way meeting a twisted need, but these scum serve no need, they aren't even there to know if they got you or not. If I ever met someone who built them I would twist off their head, even if my mother told me she crafted these internet plagues she would not be spared by my wrath. Needless to say, I was attacked. I am seeking these people in real life, be very afraid if I find you.
Nader for President
Ralph Nader is running for Office again, and boy am I relieved. I was really dreading this year's candidates, and now I already know who I am voting for. I know many think that third-party voting is a waste, however I think this country needs to break out of the two-party system more than anything. I would rather contribute to something I believe in than waste my vote on one of two poisons. So, if you don't really like either candidate, don't just vote for them anyway, use your vote for more than that. If Nader was to get a good portion things might change, and that dream is better than backing the corrupt party of your choice.
Vote Nader
Wednesday, February 18, 2004
Supporting Actor of the Week
Tony Shaloub
I wanted to honor Tony Shaloub because he might start getting more lead roles since his popularity has grown considerably lately. He is known now for his role on the show
Monk
, in which he plays an obsessive compulsive detective who is as close to Sherlock Holmes as we are going to get. He has a great gift for comedy as can be seen in the many comedic roles he has had in such movies as
Galaxy Quest
,
Paulie
,
Men in Black
, and
Spy Kids
. But he is also fully capable of doing dramatic roles as seen in
Impostor
,
Thirteen Ghosts
,
The Siege
, and that new boxing movie (
Against the Ropes
) with Meg Ryan. I loved him in
Galaxy Quest
and I think that
Monk
is one of the freshest shows to be made in years, so I think Tony will be around for some time. Recommended watching will be
Galaxy Quest
, because if you didn't watch this yet you are a fool, and if you have you are due for a repeat.
Random Ranting
I know I have been a bit sporadic in my topics and points, and I don't see that changing for awhile. Get used to it for awhile. Oh, and CJ I am so proud of your many updates, it made my day.
Dennis Miller on CNBC
I never thought I would say this, but I don't hate Dennis Miller anymore. He used to be similar to Bill Maher (Whom I still despise) as in mindlessly anti-establishment, but after seeing him on Jay Leno (or Conan I forget) he said that he has changed his mind concerning the war and the President etc. After that I made a point to check out his new show to see if he was up to the old tricks and he wasn't. He was arguing a few points where I agreed with him, and he was trying to delve into an issue for more than just a cheap anti-government joke. So time will tell whether or not I will like him in general but I at least respect him as an individual again. Bill Maher however will continue to be the worst example of media thought, next to the 700 club guy.
Kill.Switch
I gave up on
Kill.Switch
today for PS2, I had it out for too long and was on the last level which was freakishly difficult, I'm sending it back to get a Wrestling game to rot my mind. We also just got in
Prince of Persia
,
Castlevania: Lament of Innocence
, and
True Crime:Streets of L.A
. So expect some more game reviews in a few.
Janet Jackson
I don't really care who's fault it is, but I do know that the fraction of a second that her breast was on screen was not enough to damage anyone. But that didn't stop people from filing a lawsuit for damages caused by the flashing. This is entirely ridiculous, and I am sure that people in Europe are laughing since they allow nudity on TV, while we are emotionally scarred by the momentary flashing of a non-nude breast. Yes, in case we all forgot she was covered with enough material to be allowed on TV anyway without censoring, so had she come out in that outfit it would have been OK, but ripping down to it, not OK. Another demonstration of the utter failure of America to demonstrate any intelligence at all, but I guess if there is money in it maybe I could be emotionally scarred until the check clears. Actually, if they win their case I'm moving to England.
I decided I will promote certain songs that should be downloaded (ahem, legally) or sampled in some way.
This week's theme -
Groovin
'
Cee-Lo
- Getting Grown
Kylie Minogue
- Slow
Blue Man Group
- White Rabbit
Eve
- Satisfaction
Wiseguys
- Start the Commotion
There Enjoy.
Friday, February 13, 2004
Firefly - Worst Cancellation Ever

Yes, even worse than the cancelation of Family Guy because at least we got 3 seasons out of that. This is the third series that Joss Whedon created following Angel and Buffy and this one is by far the best. I love Angel and Buffy deeply, but this show was near flawless, and I am actually feeling great sadness over its cancellation. But just like Family Guy its DVD sales are respawning talks of a return, and a movie is already in production. If the movie does well, this might be the second time Fox got slapped for cancelling two good shows and having to take them back. I honestly would love more episodes of Firefly, and I will probably buy the DVD eventually. If you like Sci-Fi at all, this is some top shelf ish.

Fox,

I want to love you so much, I mean you brought about The Simpsons, 24, Family Guy, and Buffy. But come on, is it really that hard to know when you have a good thing? Lets see, Firefly...is it popular? yes...did it win an Emmy? Yes... What were you thinking? Oh, and did Family Guy win an Emmy? Um Yeah. You lack what we call common sense, but I think it goes beyond that. This demonstrates a clear void of intelligence somewhere up top in your organization. I recommend the ritual slaughter of those involved, and make an earnest effort to return these shows to the air. Thank You

Dean McCarthy

I don't usually care this much but two good shows from one station is just too much.
Thoughts on the Top Rappers, and their Futures
I am one of the few white guys who are at least semi-informed about the rap industry who isn't shamelessly trying to be black himself. I like rap, and although it is just "clicks and whistles" I think it will be around for awhile. I found myself pondering these many things below and thought it would be a fun blog. Don't expect anything deeply insightful, but expect some big bragging when they come true.
50 Cent
– Pretty talented and legitimately hard, his career is harder to predict because I think he might fall should he receive a 10th bullet, and he is probably the first in line to get shot. He has some talent that is true, but I think his arrogance might get him in trouble. I think he will fare better than many on the list. Best Song – In the Club
Busta Rhymes
– Probably the most evolving rapper in the business and therefore my favorite. His songs are great regardless of who produces them, his videos are great regardless of who directs them, he is just great. Other than Eminem, I think Busta is the only one who can survive without anyone else, others need good producers or guest rappers to stay alive. Busta Rhymes also has one of the better acting resumes as well for a rapper, and although he won't get an Oscar nod, he wasn't in a stupid movie involving the number 2 (
2 Fast 2 Furious
,
Cradle 2 the Grave
or
Barbershop 2
). I don't think Busta will ever leave. Best Song – Buy the greatest hits
Cee-Lo
– He has a second album coming out soon, and I hope that he remains at least the "Under the Radar" wonder that he currently is. He has all the potential to be great, but the industry isn't looking for what he offers at this time. But when the time comes… Best Song – Getting Grown
Chingy
– He might last through another album. But that will probably be his end. Unless something happens to Nelly, but I think that is unlikely.
DMX
– His acting is repellent, and his songs have grown stale. But I think DMX might be like the cockroach of the rap world, he just won't die. Best Song – Do You
Dr. Dre
– I wish I could do what he does. Dre just steps into the musical scene to reclaim his place as its king, and then steps back in the producer's chair to pump out great songs and artists. He is too good to fall; it would take a crime or a bullet to take him off the throne. Best Song – Forgot About Dre
Eminem
– Probably the best rapper to grace our world, his raps are varied, layered and complex. These adjectives are seldom used to describe others, and Eminem has tons of talent to last a few years. I feel that he is eventually going to mellow out, the reason being is that each album has had a main beef that he spews out, and I think he is an album or two from running out of pure frustration. Plus, I think Eminem is more decent than he lets on, and as his Daughter ages I think he may calm. I believe that he is generally intelligent and I hope that he steps out of the game or adjusts once he runs out of his angry steam. Although, it is quite possible he will continue to push the limits until he gets old and unoriginal. Best Song - Stan
Eve
– I am a big fan of Eve, she isn't as explicit, and her talents are obvious. Her acting career I think will remain as occasional roles; I'm hoping she stays in the music biz. Best Song - Satisfaction
Fat Joe
– Is he still alive? If he is expect one last attempt for fame and fortune, before his moniker takes his life as it did Big Pun.
Ja Rule
– I think his popularity has faded and won't return. I think his battle with Eminem and 50 Cent damaged his credibility and he will probably be moving to romance songs since he lost a bit of the male crowd. Best Song – Don't ask me, I hate him
Jay-Z
– I hear that all of his songs are freestyled after he constructs the beat, and while that shows great skill, it leads to a level of repetition that I can't stand. You see, all artists return to a certain subject when they freestyle, and obviously Jay-Z returns to pimping and whoring. I got sick of him almost immediately, and I look forward to his impending retirement. Best Song – Can I Get A…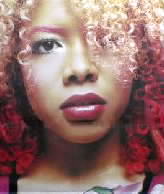 Kelis
– Now that Lil' Kim is cleaning up someone has to be the slutty female rapper. Kelis finally releases some independent songs after her long career as a backup, all the way back to "Got Your Money" with ODB. She might last longer than the many that came before her, but I will predict only another single or two before she is gone. Best Song – She only has one.
Lil' Kim
– She's hoping to break into some movie roles so she has been cleaning up her image. Musically, she is good, and if her albums weren't so vulgar I would buy them. I am hoping she gets some of them movie roles, maybe she'll release some decent albums. Best Song – The Jump Off
LL Cool J
– Not much of a rapper anymore since his acting career is more than paying the bills, but he can rock out on occasion. He has slid back into his place as one of the best romantic rappers, probably does well to maintain his good movie image. I'm not a big fan of his romance songs though so I am sad. He'll continue to release occasional albums with one or two mediocre singles on each. Best Song – Deepest Bluest
Ludacris
– Hopefully, he will stay out of the movies and in the studio. He has great rhythm and skills; I hope he keeps mixing up his songs, because I would hate it if he fell into the pimping and whoring trap that Jay-Z is in. Best Song – Stand Up
Method Man/ Redman
– The talented portion of the Wu-Tang Clan have been sort of absent lately (unless you count
How High
) but I think their return to the charts will be soon enough. Best Song – Da Rockwilder
Missy Elliot
– She's slimming out and shaping up, but she is also slipping on the charts. She has gotten a bit repetitive in my mind, and I would like to hear some new things from her. Best Song – Get your Freak On
Mos Def/Talib Kweli
– I don't see either of them owning the charts, but they have just as much talent as the best people on this list. Mos Def should focus on acting because I think he is one role away from being a star, and Kweli needs to stop hating whitey so he can succeed. Best Songs – Beef, and Get By
Mystikal
– He's doing hard time in Jail, I don't see a comeback happening when he gets out (look at ODB aka Dirt McGirt aka sucky suck suck) so it is a shame to see him off. He did rock out some powerful things before he went. Best Song – Jump
Nelly
– I hold him personally responsible for Chingy and making misspelling popular again. I can tolerate him, and I think he has at least another album left in him. Best Song – Number 1
The Neptunes/Timbaland
– The best producers in the rap industry, and they can be diverse enough to change with the times. I don't see them going anywhere.
Outkast
– How long can they remain a duo? That will determine their longevity, I think that they will not fare as well once separated as can be seen on their album. Hey Ya, is amazing but I think Andre 3000 needs Big Boi to tame his wild imagination, and Big Boi needs that creativity to escape being lame. Despite all the critic attention to their dual album, the two singles are the only songs that retain value. I hope they return to the studios united, if not we will get two lesser products, and if Andre dives into acting like he wants to we might only get one. Best Song (Together) – Bombs over Baghdad
Puff Daddy/P. Diddy
– I am hoping he buys a sports team like he said he might, because I think the rap world will be better with less of him. He is good in small doses, and an overdose is just as fatal as any powerful sedative.
Queen Latifah
– She's the Queen, and now that she has an Oscar Nomination under her belt, she is going to be the respectable way to attract the urban crowd for movies. I don't see her focusing on music more than she will need to maintain her status as a rapper/actor. Best Song – U.N.I.T.Y.
R. Kelly
– He will get acquitted and continue to release hits until he retires, which might be sooner than we think. Best Song – Thoia Thiong
Sean Paul
– He had too many good singles on his first album for me to try to dismiss him, but men who have come rapping in his style generally have a short life-span. I think he has the potential to break the curve, but it is so hard to tell. Best Song – Gimme the Light
Snoop Dogg
– I have liked Snoop forever, but only recently have I found enjoyment in his music. Mostly because of his work with the Neptunes, who can make anyone sound good. And now that he is slowly cleaning up his image I think Snoop might be around for a long time, kind of like the Rapper version of Keith Richards. Best Song – From the Church to the Palace
TuPac
- Tupac is going to come out of hiding, frustrated with how little money his posthumous works are making. He will then release a lousy album and he will wish he could go back to being a dead icon instead of a living loser. But it will be too late.
Wyclef Jean
– He already fell, he just found a way to remain in the print. I think eventually everyone will realize he hasn't released a good song in forever. Although, one good song could possibly revive him. Best Song – Thank God it's Friday
Tuesday, February 10, 2004
Jason says I have the wrong definition of the "F" word in my last blog. Here's an
article
that says it means something else, although it doesn't quite know either. Regardless, I think my point still stands so I don't feel like editing it.
Monday, February 09, 2004
I am Master Shake from Aqua Teen Hunger Force!!
Which Aqua Teen Hunger Force character are you??
You're the leader of the
Aqua Teen Hunger Force
! Nobody seems to listen to you though, so you kick Meatwad around to make up for it.
I updated my profile with a new picture (thanks to Dave Willoughby for posting it, and George for telling me about it)
And I updated my movie list, so it contains all 600 of my beautiful movies.

Plus, I bought Silent Storm...It rules
Friday, February 06, 2004
I edited my conclusion, in case you were one of the confused.
Foul Language
The use of language on TV and in the movies has always been a hot button in conservative circles, and now with the new Janet Jackson scandal all issues about "censorship" have regained new vigor. However, me personally I have an opinion contrary to that of most censors and conservatives being that I don't really give extra significance to the "big" curses. Now this doesn't mean that I enjoy them, or would encourage the children of the world to rise up and curse, but it means that I see no benefit in the milder words that they replace curses with on TV or some of the bleeps and pauses that appear on cd's.
For future reference, the words "filth" and "flarn" will be taking the place of curses in my blog so that I can illustrate my points (You can thank Bill Cosby for supplying "filth" and "flarn").
I care very little about the words that someone uses to curse at me, it is the emotion that is harmful. So some woman who I accidentally cut off driving begins to picture my demise and lets out a string of curses at me, "You filth flarn fithing flarn flarn!", I don't begin to break down the meaning of her word choice, I just understand that I pissed her off royal and hope that she doesn't follow me home. The actual curse words were almost entirely void of meaning. In a similar way, if I run into a friend and he says jokingly, "Hey filth-flarn what's up?" I don't take offense or fear for my life he is just using the words for humor. I find that curses add almost nothing to 90% of the sentences or phrases in which they are used, so since they are wasted so heavily why do we still attribute so much value to them?
Now, lets take a look at this fictional dialogue from a fictional movie that I created.
Thomas – "Look Johnny, if you short us again on your delivery, you are going to get your flarn stomped.
Johnny – "I got pinched by this filthing cop man, I had no choice but to pay his flarning filth off!"
Thomas – "I don't give two filths where the money went, I just know that my flarning delivery to Paulie is going to be light and it's your fault. Make sure it doesn't happen again."
Johnny – "Flarn you and your mother, I can't be responsible for police interference!"
Alright, now when reading this be honest, you replaced filth and flarn with the word it was supposed to be in your head. But lets play the TV game and calm it down.
Thomas – "Look Johnny, if you short us again on your delivery, you are going to get your heiny stomped."
Johnny – "I got pinched by this lousy cop man, I had no choice but to pay his stupid hind off!"
Thomas – "I don't give two pennies where the money went, I just know that my freaking delivery to Paulie is going to be light and it's your fault. Make sure it doesn't happen again."
Johnny – "Screw you and your mother, I can't be responsible for police interference!"
Is this any better honestly? Did you not replace the words with the intended curses? I didn't for "lousy cop" although his lips and the dubbing could ruin that. Did these words change the meaning in any way? No, the same threats and anger are present in both dialogues (unless they actually said flarn in which case I would laugh).
So this censoring would only work to hide the intended curse words from someone who was unfamiliar in the first place, which sadly no one but two years olds are ignorant of. And if you are watching the movie with this dialogue with your 2 years old, language is the least of your problems.
Now let's break down some of these "big" curse words. I have indicated the actual words by the first letter; if you can't figure out what I am talking about you are truly sheltered and make a note to thank your parents.
F – verb – its original usage was an acronym "For Unlawful Carnal Knowledge" which means to have unlawful sexual relations with some one. It is never used in its proper context, it now is used as slang for "sexual relations" and any other action based on context.
B – noun – Its original usage is to indicate a female dog. It also no longer is used properly, and now means an irritable person, or some other random insult based on the context.
I will spare you all from going through all of them, but I think it is clear that almost none of them are used as they were meant, and the replacement words are not at all weaker in reality. The culprit is us, we choose to add significance to these words, because they have no power on their own.
In my own life, and based upon my understanding of the Bible I don't think that you could build a case that these words are more significant in any way. I would say that it would be the anger or hatred of a phrase that would be inherently sinful not the word choice. So "Flarn You" is as sinful as "I hate you" or maybe even "Darn you". I think the whole language censoring argument is focusing on the wrong thing, and actually yields no benefit to the American public. When I raise my kids I would be more concerned with their expression of anger and frustration, more than their vocabulary.
OK, I made my point however, it has been brought to my attention that I play devil's advocate too much and don't always make clear my full stance. So here is my disclaimer. I don't think cursing is intelligent, and should be avoided in society, and I would discourage my children from using foul language, especially flarn. I usually equate the overuse of cursing to ignorance, because you fail to understand the human language enough to expound your thoughts without just streaming curses together. I do think that censoring the "big" curses is an act of futility, and only benefits the lousy parents who are too stupid to shield their own kids from such programming. I do believe that the emotion is what is harmful and I add almost no significance to the language unless it was used by someone who I knew. So if Phil (sorry Phil, this is just an illustration) was to call me a "flarner" in anger I would be broken because HE can add such significance to the word because he does not curse normally. This is the only case in which these words can carry the weight that people worry so much about. Cursing is just silly, and the only real use I see for it now is humor and satire, and in movies it has become standard filler for dialogue. I would be far more engaged and excited by intelligent cursing and speaking, but thats just me.
Back to entertainment
If you aren't watching
24
, slap yourself. This season does not disappoint, and if you need to play catch up then head to
Amazon
and pick up the first two seasons. I have found an old Chinese proverb that prophesied the coming of
24
. "A man who misses
24
but seeks to later find its wisdom is a fool for only a moment, but a man who never sees
24
is a fool forever." Don't be that fool.
Firefly
I have seen the first three episodes of
Firefly
, which is basically a space western created by the creator of
Buffy: The Vampire Slayer
. It is good, and I want to watch the rest of it but the download time is tortuous. I would need to see at least 3 more episodes before I could justify buying it, but I think that there is a good chance that I will like them enough to do such a thing. If one of you wishes to buy it based on my saying so, let me borrow it when you are done.
While you are out buying
Firefly
for me, pick up a copy of
Silent Storm
for PC. I want the hell out of that game. I haven't yearned this hard for a game since
Maximum Carnage
for
Sega Genesis
. (Which my father bought for me, maybe I need to call home.)
Wednesday, February 04, 2004
Supporting Actor of the Week
Bonnie Hunt
I never considered myself a big Bonnie Hunt fan until I realized she was featured in more movies than almost any female actress in my collection. And she has never been bad, so what more can you ask for. The performances I own include
Jumangi
,
Kissing a Fool
,
Jerry Maguire
, and
The Green Mile
, but she was also in
Cheaper by the Dozen
,
Stolen Summer
,
Down to Me
, and
Now and Then
. You can also catch her on
Life with Bonnie
on TV which is seeming to be doing well. Her career began actually as the waitress in
Rainman
who dropped all the toothpicks for Raymond to count, I found that amusing. She is largely a comic actress, and she has extensive voice work including
Monster's Inc
and
A Bug's Life
, but she has demonstrated some diversity lately in some of her films. For recommended viewing I choose
Kissing a Fool
so you can see Jason Lee as well.
Tuesday, February 03, 2004
So, you won't to know what will top my worst movies of 2004 list?
House of the Dead
It's still early, and I may watch something worse, but I doubt it. This movie was so bad I think that I am not only dumber but I think it may have stripped me of my soul and condemned me to hell. It is gratuitious in such a way that it makes
Bad Boys 2
looks like
Casablanca
. I am amazed, but I am glad because it has expanded my perimeters on how a movie can suck. And I think it will be a great basis of comparison for every lousy movie to come.
I also saw
Cabin Fever
. It's better.
It was funny, and more interesting. Neither had much by way of content, but at least I laughed at this one.
House of the Dead
garnered laughs of pure astonishment at how far we have fallen as a society.
Monday, February 02, 2004
Grand Spanking New Stuff

I have officially changed the name of my site to Dean's Thoughts on Entertainment so as to alleviate the confusion that comes along with reading a video game or tv review. And to reinforce this change here is like 10 game reviews.

Manhunt - PS2

Gritty and a bit disturbing this is the latest title from the makers of Grand Theft Auto. It does not utilize the same game engine so don't expect the same driving and shooting frenzy of GTA nor is it like the dual gun weilding bullet-time blasting of Max Payne which is another Rockstar title. This game is stealth based, sort of like Tarantino's adaptation of Tenchu: Wrath of Heaven and instead of a ninja assassin you are an ex-con battling to live through a night of extreme reality TV where a man is broadcasting your killing to a small audience of twisted people. Not for the faint at heart, and it requires a lot of patience to make it through the game, but if you get into the game it can be thrilling. The storyline hasn't grabbed me yet, but trying to trick the enemy A.I. is festive, because instead of clearly seen patterns of movement from games like Metal Gear, you get random wandering drunken gang members who follow no pattern at all. If you like Max Payne, Tenchu, and the movie 8mm than rent this title, if you don't know or like any of those try another of the following.

Mafia - PS2

This review is very premature but I need to vent. This game opened with a beautiful movie and excellent graphics, it hinted at a sweet storyline, and then bam. Your stuck in a slow and boring car for the next 3 hours playing slowmotion Crazy Taxi. The slow vehicle is only heightened by the 8 minute loading sequence you get whenever you cross a bridge, and the 1 minute autosave after you do anything significant at all. I played for about a half-hour and was disgusted. I will try again, but this title already has begun to wear on me. The problem is this thought that reality is always good, but this must always take a backseat to fun. Yes, in 1930 people drove slow cars. But, I don't play video games to prepare myself for sleep, give me a fast car and a gun and i'll give you a smile and 50 bucks. The concept is simple, but they decided to go for the slow car and a compass. I give you a grimace and a blasting in my blog.

MarioKart Double Dash - Gamecube

Tremendous fun, but sadly I'm done already. Once you beat the game you don't want to play anymore, and the multiplayer leaves much to be desired. However, the crazy weeks it took to beat the game were priceless and no one should go without experiencing this joy. Hint: The Double Koopa team rules.

NFL Street - Gamecube

Hella Addicting, and hella irritating. This game is wicked fun and very unique, it has some of Blitz's smashmouth style, some of Madden's play calling, and some WWF just to make everything exciting. The game doesn't have a season mode which I might miss once I beat the mode they do have, but right now I love the system they did use to make you progress through the game. Each division has it's own street or venue (like a beach front, alleyway, etc) and you play through a ladder of that division's teams and then beat an all-star team from that division to advance. But you also unlock mission goals which bring various rewards. The challenge is high, and the screaming at the television is higher but it is all worth it. Rent this one.

Note: I do realize the WWF is no longer the proper moniker, but I don't care. WWE is just less impressive, and I haven't heard about them doing anything significant since the change so there...

P.S. - This and Mario Kart where the first games where I didn't mind the Gamecube controller.

Madden 2004 - PC

I needed a new game to help me bust away the hours at work and between calls at the Ambulence squad so I picked up a used copy from EBGames and started up a season. And then two. I created a team called the Delaware Destroyers (which have a wicked Knight logo) and I took over the Patriots as well (Yeah Pats!) to play with the new owner mode system they added. The customzation is deeper than ever and the financial management is intriguing and new. I would recommend that you turn off holding and face-masking though, because your teammates do them all the time and you can't stop them. My other complaint is tackling which does not have any kind of assisted aim so you are better off letting the computer tackle for you. Overall, I am satisfied.

Silent Storm - PC

This hasn't come out but it is a 3D version of a game which I was a huge fan of, which is Jagged Alliance 2. It is a turn based strategy game, and it should be amazing. The Penny-Arcade guys have been pitching it, and I might be convinced to buy my first new computer game in years. But most likely I will suffer until a used copy comes my way.